How to Cancel Your NordVPN Subscription: A Step-by-Step Guide
For many of us, NordVPN is an indispensable tool for staying safe and secure online. It's a popular choice for users who want to stay anonymous while browsing the web, but it may not be the right fit for everyone.
Canceling your NordVPN subscription is a common occurrence, and it can be done easily by following a few simple steps. In this guide, we will go through everything you need to know about unsubscribing from NordVPN and getting a full refund.
NordVPN has 30-day money-back guarantee.
It's easy to unsubscribe.
There are many other VPN (SurfShark, ExpressVPN, CyberGhost…) if NordVPN doesn't suit you.
What are the Reasons to Cancel My NordVPN Subscription?
When considering whether or not to cancel your NordVPN subscription, there are several factors that you should consider. Cost may be one of the most common reasons why someone would choose to cancel their NordVPN subscription.
But there could also be other reasons such as:
lack of use,
poor performance,
or finding a better VPN service (there are many different VPNs, so you may prefer another one like ExpressVPN, SurfShark or CyberGhost).
It's important to evaluate your own needs and determine if it's the right choice for you to cancel your NordVPN subscription.
How to Cancel Your NordVPN Subscription?
Canceling your NordVPN subscription is easy and straightforward:
Find your account information including your email address and password associated with the account.
Log in to the NordVPN website.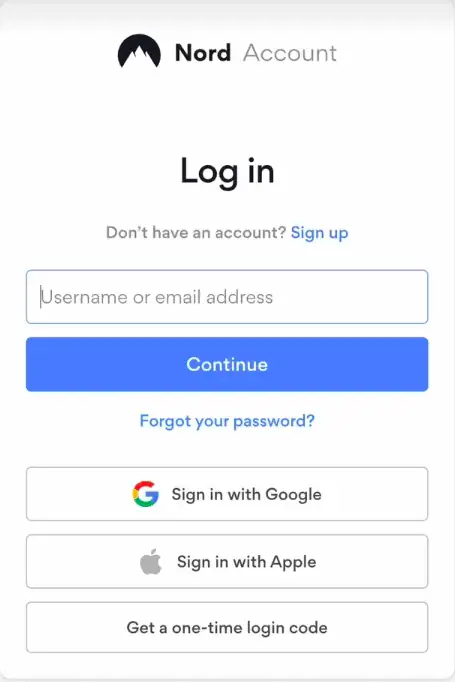 Once you are logged in, go to the "My Services" page and click on the "billing" tab then on "subscriptions" to see your active subscriptions.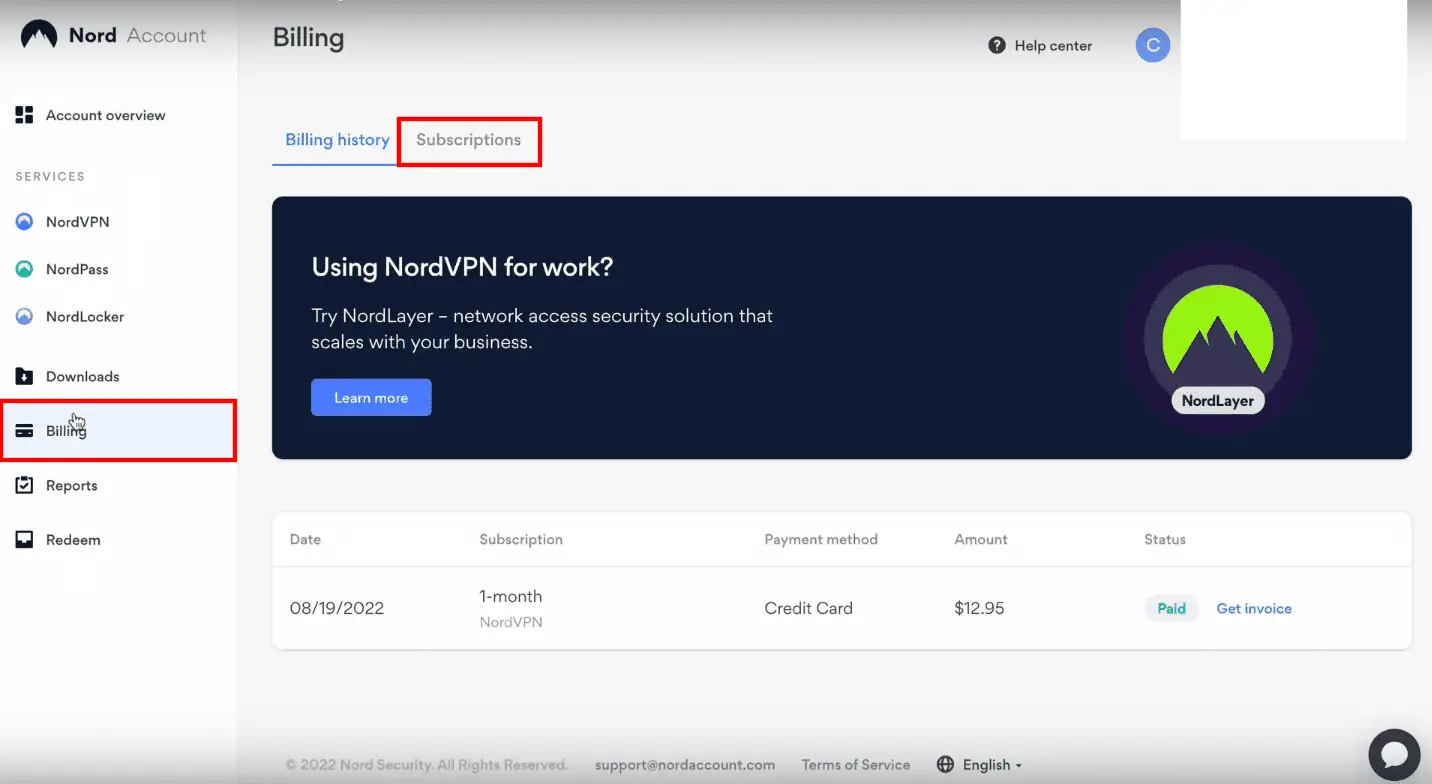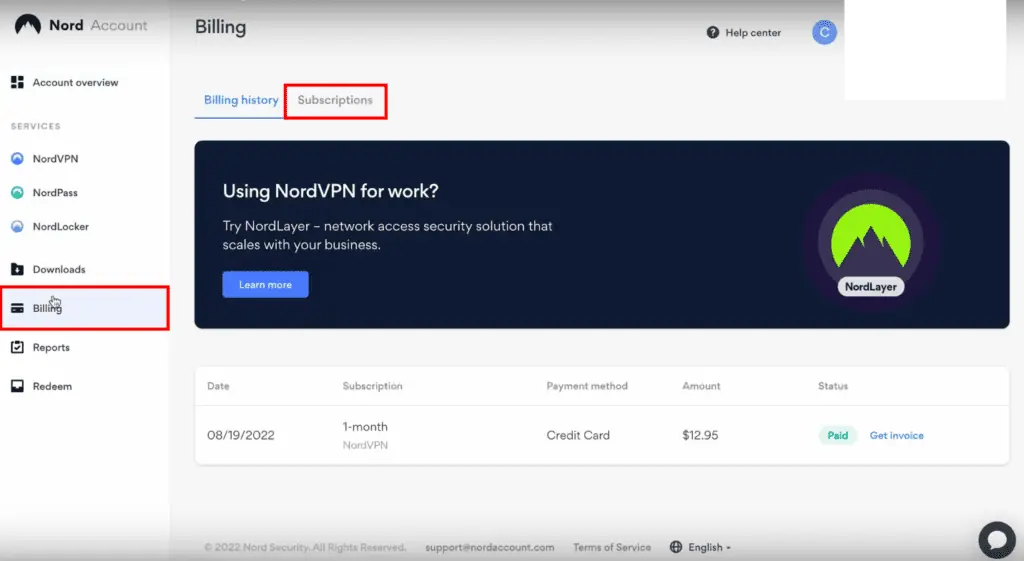 Find the subscription you want to cancel and click on the "manage" option next to the "auto-renewal" line.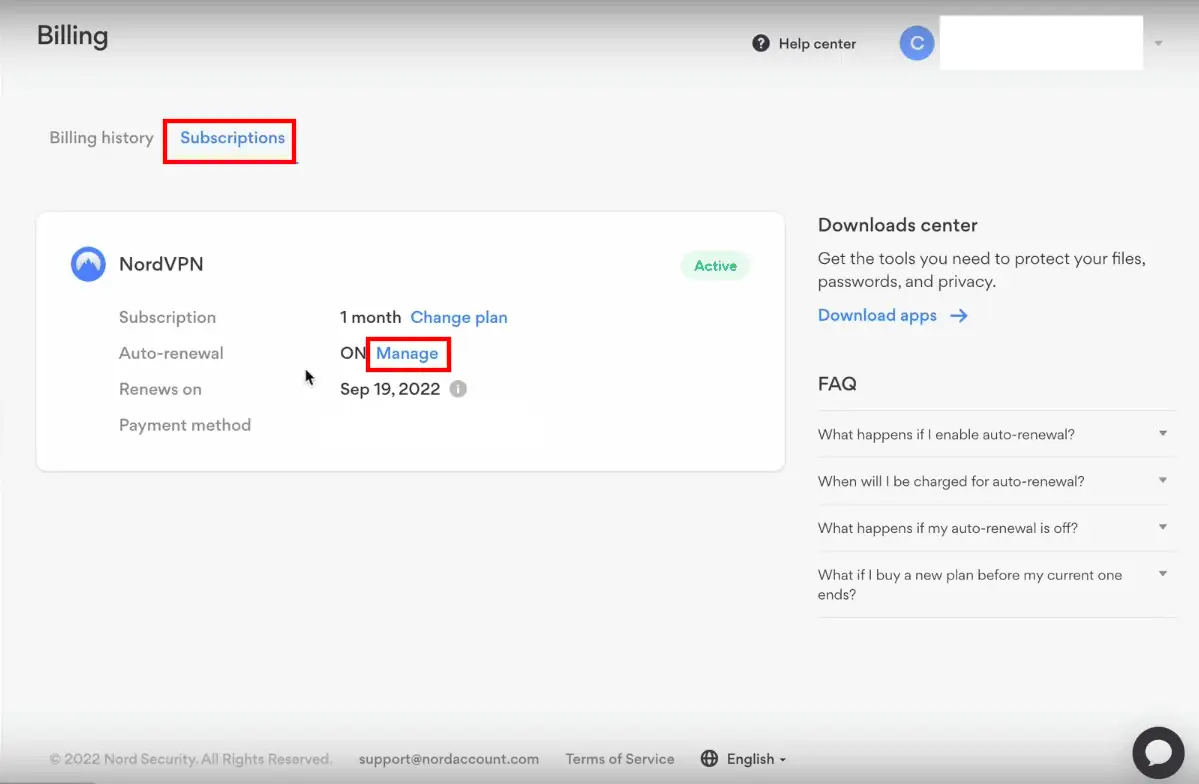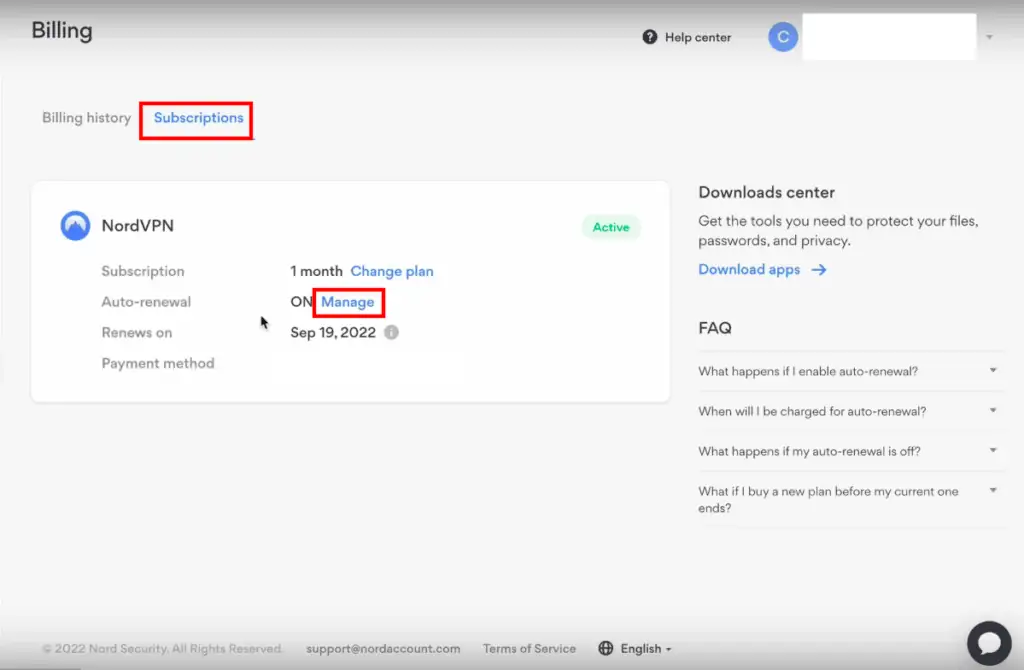 Click on "Cancel Automatic Payments" and follow the prompts to confirm the cancellation.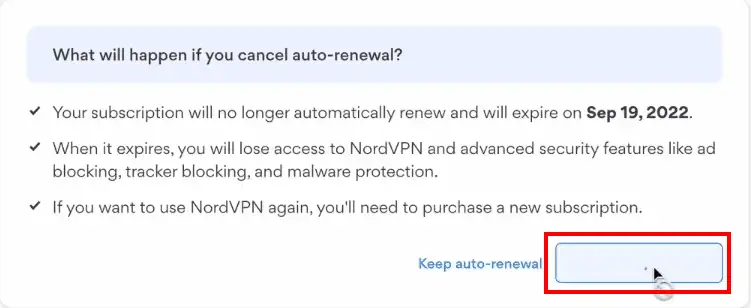 After you cancel the subscription, you should receive a confirmation email from NordVPN.
If you have any issues during your unsubscription or have additional questions, you can contact NordVPN customer support via live chat, email, or support ticket. Here's how:
Live chat: To access live chat, go to the NordVPN website and click on the "Support" button in the bottom right-hand corner of the screen. This will open the live chat window, where you can chat with a customer support representative in real-time.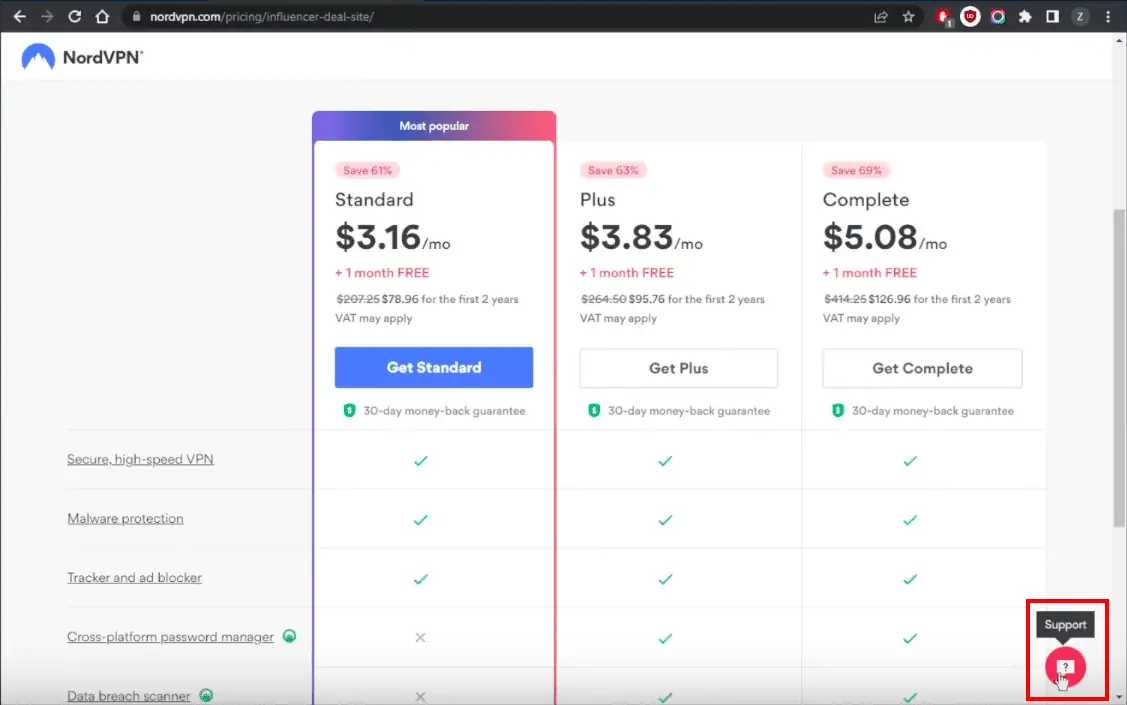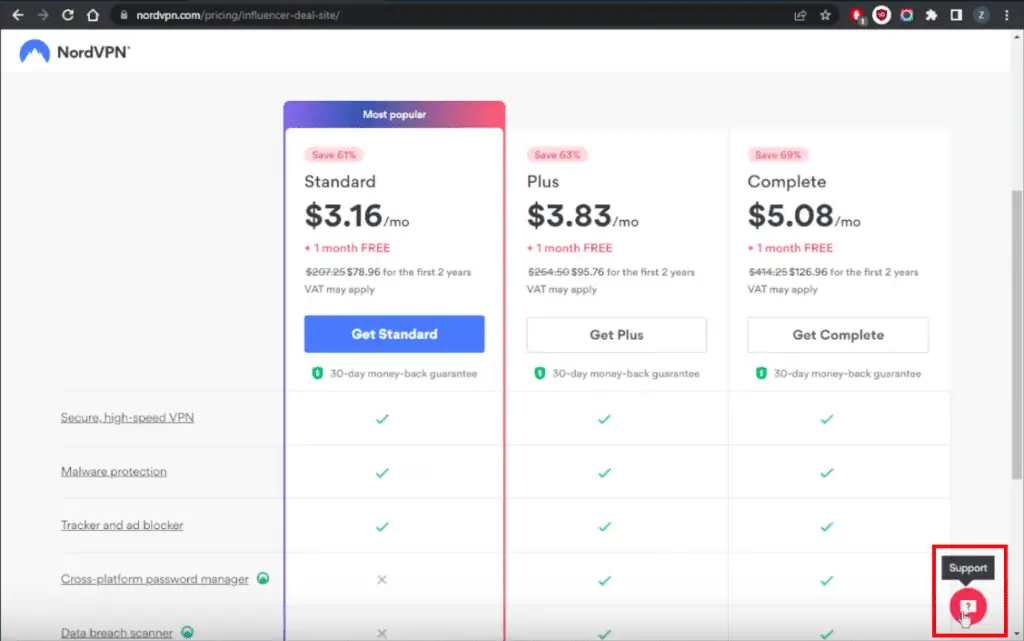 Email: To email NordVPN customer support, go to the "Contact Us" page on the NordVPN website and fill out the contact form with your question or issue.
Support ticket: To create a support ticket, go to the "My Account" page on the NordVPN website and click on "Create a Ticket" in the support section. Fill out the form with your issue and a customer support representative will get back to you as soon as possible.
When contacting NordVPN customer support, make sure to provide your account information and any relevant details about your issue or question. This will help them assist you more effectively.
Note: the customer service can be a bit busy sometimes. If you are having difficulty getting in touch with them, it's important to remain persistent and try different methods if necessary (such as sending multiple emails or making multiple phone calls).
What Are The Common Issues When Canceling NordVPN?
While canceling a NordVPN subscription is typically a straightforward process, there are a few common issues that users may encounter. Some of these include:
Refund Issues: NordVPN offers a 30-day money-back guarantee, but some users report difficulties obtaining a refund after canceling their subscription. This could be due to a variety of factors, such as delays in processing or confusion over the refund policy.
Technical Difficulties: Occasionally, users may experience technical difficulties when trying to cancel their NordVPN subscription. This could include issues with the NordVPN website or app, problems with the user's internet connection, or other technical issues.
Subscription Auto-Renewal: If users forget to turn off auto-renewal, their NordVPN subscription may renew automatically and they may be charged for an additional billing period. This can be frustrating for users who thought they had canceled their subscription and can lead to disputes over charges.
Customer Support Issues: While NordVPN offers several methods to unsuscribe, some users report issues with customer support, such as long wait times or unresponsive representatives.
Overall, these issues are relatively rare, and most users are able to cancel their NordVPN subscription without any major difficulties. However, it is always a good idea to read the company's refund policy and cancellation terms carefully before signing up, and to keep documentation of any communication with customer support to ensure a smooth cancellation process.
Canceling NordVPN in a Nutshell
In summary, it's quite easy and straightforward to cancel a NordVPN subscription if you follow these steps carefully:
find your account information;
log in to the website;
navigate to the cancellation page;
contact customer support;
remain persistent if necessary;
and evaluate whether or not it's really worth it for you personally before making any decisions.
In general, remember that it's quite easy to cancel a NordVPN subscription. And if you're not happy with the service, they offer a 30-day money back guarantee.