TikTok is a social network that allows its users to share short videos of themselves. Some of these videos can be very interesting for you. So much so that you may want to share them with your followers…
You want to give visibility to some tiktokers who deserve to be known? You want to share a video that moved you with your friends and followers but you don't know how to do so? Then you've come to the right place.
In this article, we will explain what a "repost" is and how it can help you reach a new audience.
The "Repost" feature allows you to share another TikTok user's video with your followers.
This can increase the number of views of the videos you like.
By republishing you can increase the community of the user who created the video.
To repost a video on TikTok, simply tap on the "share" button at the bottom right of a video.
Repost on tiktok : what is it?
Re-publishing, or republication, consists in sharing on TikTok a video that has already been published by another user.
In concrete terms, it means that you take a video published by someone else and put it on your own TikTok profile. Republishing allows you to share with your followers some content that they may not have seen before.
Not sure about this feature? You don't really see what it can be used for? Then the following should make you want to repost.
How to repost on TikTok?
It's actually very easy to repost a video on TikTok. When you find a video you want to share, you need to:
Open the TikTok app
Tap on the video you want to repost.
Click on the "Share" button (it's a white arrow) located at the bottom right of the video.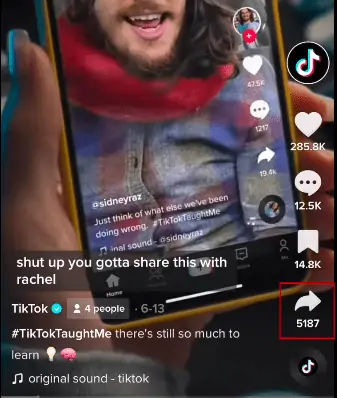 4. A pop-up window will open, offering you several sharing options (facebook, twitter, whatsapp…). Select "Repost" (the white arrow in the yellow circle) and voilà! The selected video will be automatically added to your profile.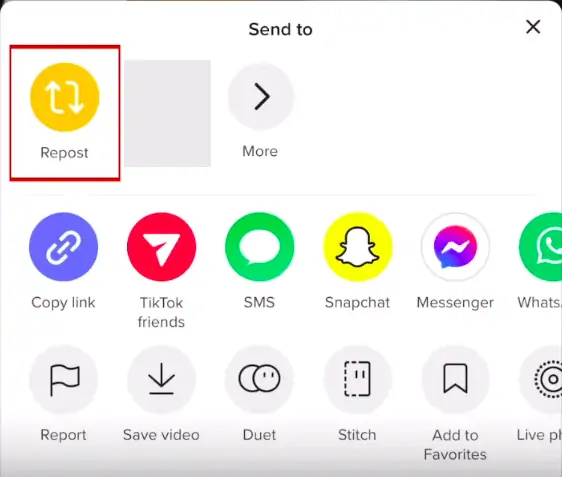 Note : the "share" button also allows you to send videos via WhatsApp, Facebook or Twitter and other social networks.
You can also choose to download the video before sharing it. To do so, just click on the "Download" button located right below the video. The video will then be downloaded to your device!
Why can't I repost on tiktok?
Reposting is enabled by default on TikTok. However, it may not appear when you want to repost a video. This probably just means that the feature has not been activated.
In these cases, don't panic, there is a very easy solution.
Tiktok: how to activate repost?
To activate repost on TikTok, all you have to do is manually activate the feature by following these steps:
1. Open the TikTok app ;
2. Click on your profile (the little man icon);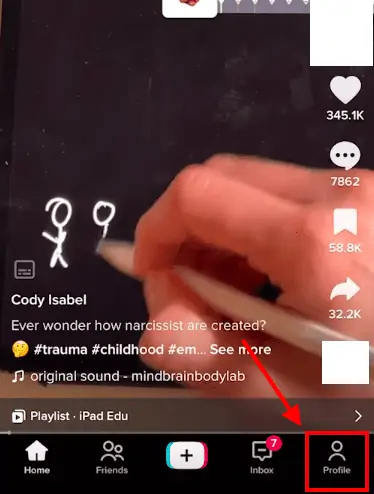 3. Tap on the small icon with the 3 lines located in the upper right corner;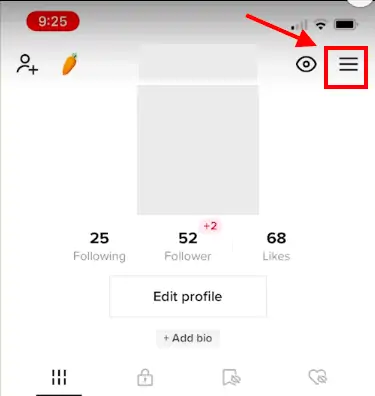 4. Select "Privacy" ;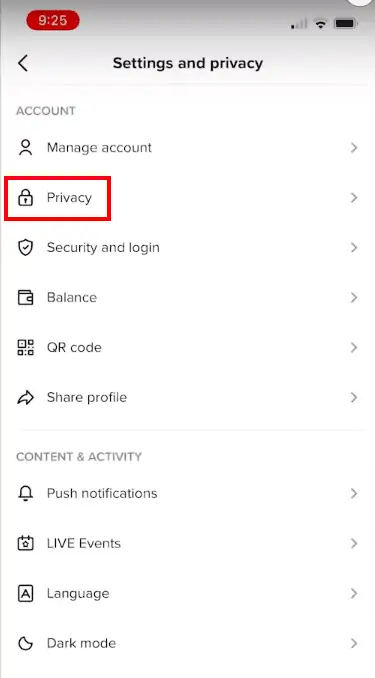 5. Scroll down until you find the "Repost" line;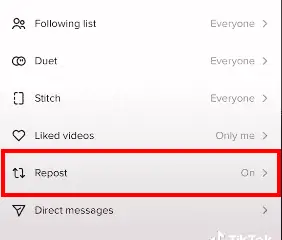 6. Turn on the switch next to this option.
That's it! Now you can repost videos on TikTok like a pro.
Why is it interesting to repost on TikTok?
At first glance, it's not always obvious to understand why you should publish someone else's video on your profile. However, reposting a video on TikTok can be very useful to :
Draw attention to a video that you find particularly funny, moving or instructive;
Share your opinion on a video with your subscribers;
Make the original author of a video known to a wider audience;
and finally, bring new subscribers to the original author of a video.
So you can see that republishing is interesting in many ways. You are convinced? You want to start reposting videos? Then let's see how to do it right away.
Repost on TikTok in short…
Now that you know how to repost videos on TikTok, it's time to put this knowledge into practice. Watch funny, moving or instructive videos and choose the ones you want to share with your followers. You'll see, it's easy and fun!
Reposting is sharing someone else's video on your TikTok page.
A repost can increase the popularity of the original author of the content.
To repost, you just have to tap on the arrow on the right of a video.