What is TikTok? How does it work?
Discover TikTok: what is it and how does it work?
With more than 1 billion monthly active users, TikTok is one of the most popular social networks in the world.
You want to discover TikTok? You want to register on the platform and know how to use it? Then this article is for you.
Debugbar will explain what TikTok is and how it works so that you too can produce content that is both entertaining and engaging for your audience.
What is TikTok?
TikTok is a video sharing platform created by the chinese company ByteDance . It allows its users to upload short videos, up to 15 seconds, on which it is possible to integrate visual and musical effects.
Thanks to these features, TikTok is the ideal social media for users who want to express their originality through short and funny contents.
You like the concept? Then let's see how it all works in detail…
How does TikTok work?
To start using TikTok, the user must first download the app from the Google Play Store or Apple App Store and then create an account.
Once they have created their account, they can navigate the user interface to explore the available content and make their own videos.
But let's take a closer look at how it all works.
Step 1: How to create an account on TikTok?
The first step to access TikTok is to create an account. You will see that there is nothing complicated, this little tutorial will help you to do it easily:
Download the TikTok app on your phone or tablet using the App Store (iOS) or Play Store (Android).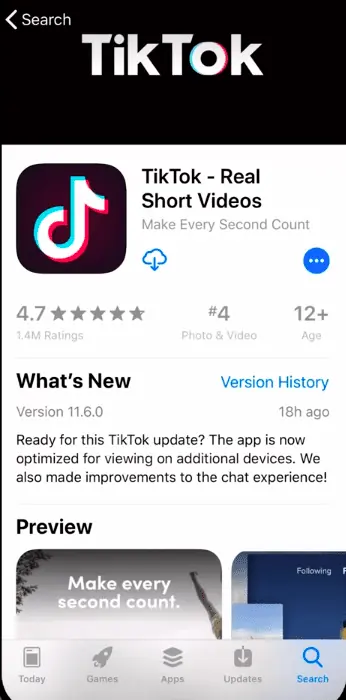 Open the app once the download is complete.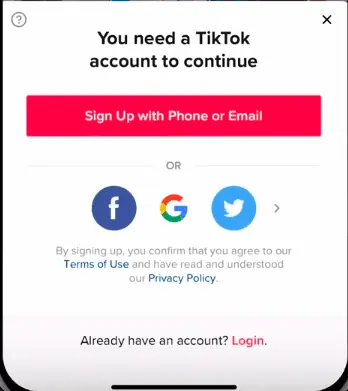 Click "Register" or "Sign In" if you already have an account.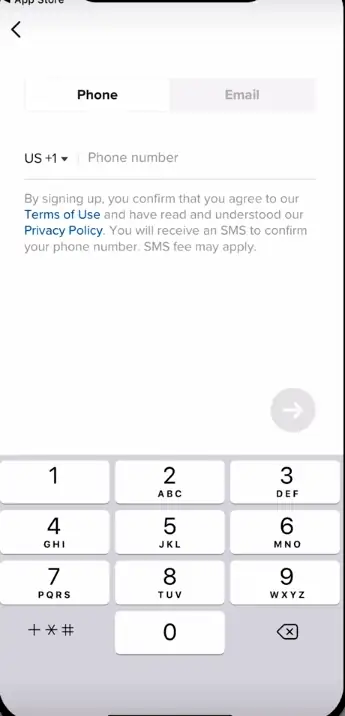 To register, enter your phone number or email address, then choose a password. You can also sign up using an existing social media account, such as Facebook or Instagram.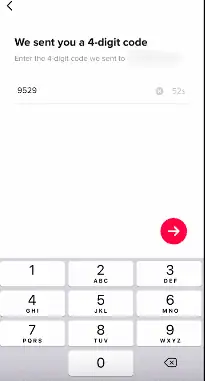 Once you have completed registration, you will need to verify your account using a code sent via text message or email.
Once your account is verified, you can then start using TikTok and browse to discover other users' videos or make videos using the app's tools.
Step 2: Discover the interface and navigation on TikTok
TikTok's user interface is quite intuitive and easy to use. When you open the app, you will see a navigation bar at the bottom of the screen that allows you to access different sections of the app. The main sections are "Home", "Search", "Create" and "Profile".
The "Home" section shows you a list of recommended videos based on your interests and activities on the application. You can like, share or comment on the videos, or you can follow the users who posted them.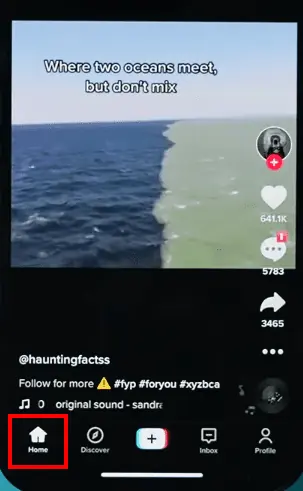 The "Search" section allows you to search for videos using hashtags, users or keywords. You can also explore popular trends and challenges on this section.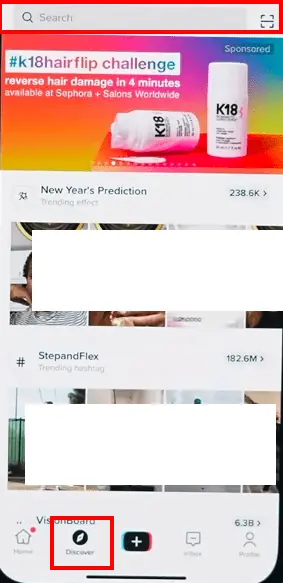 The "Create" section allows you to record or upload a video, add music, effects and filters, and publish the video to your profile. You can also use editing tools to cut and add video clips.
The "Profile" section shows you your published videos, the videos you've liked, the users you follow and your account settings. You can also view your video statistics and manage subscriptions and notifications.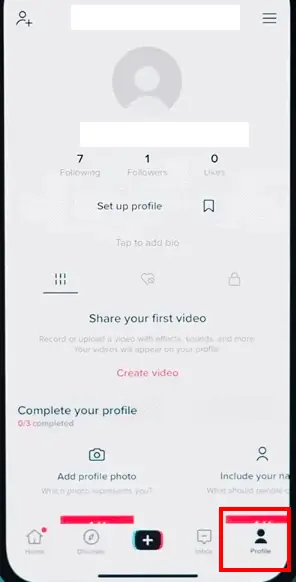 In addition to these main sections, TikTok also offers social features such as:
comments,
likes,
shares,
and private messages.
There are also options to configure your account's privacy and security settings.
Now that you've mastered navigating TikTok like a pro, there's a good chance you'll want to try your hand at creating videos yourself. So let's see how it's done.
Step 3: Make your own videos with the many creation and editing tools offered by TikTok
Users can also make their own viral videos using the content creation tools available on TikTok.
Indeed, the platform offers a variety of video creation tools to add creativity to your content.
Music Sync: This feature allows you to sync your video with a song or sound of your choice. You can choose from a wide selection of songs or sounds available in the app or use songs from your own music library. Music syncing is a great way to bring your videos to life.
Augmented reality effects: TikTok offers a variety of augmented reality effects to add animations, characters and virtual objects to your videos. These effects can be used to make fun and creative videos.
Filters: allow you to add effects to your videos. Filters can be used to change the color, lighting or background of your videos. You can also use them to add animations, characters or virtual objects to your videos.
Editing tools: These tools allow you to cut and add video clips. You can use them to:

make shorter videos,
add multiple clips to a single video,
add transitions,
text,
and stickers to your videos.
Speed Control: This feature allows you to slow down or speed up the speed of your video, which can give a comical or dramatic effect.
Reverse Video: This tool allows you to play your video backwards, which can give a comical or surprising effect.
Once the video is finished, it can be shared on TikTok or other social networks such as Instagram, Facebook and YouTube by simply pressing the "Share" button.
Users can also add personal comments to their videos to encourage others to watch and share their content.
What is TikTok: in brief
TikTok is a popular platform that allows users to make and share entertaining videos quickly and easily through a user-friendly interface.
With its many intuitive features, TikTok gives users the ability to express their originality while connecting with a global audience.
According to the latest data the Tik Tok community consists of over 1 billion members.
Tik Tok is the number one social network among young people.
The platform is owned by the chinese company ByteDance.
The social network allows you to make videos of a few seconds to share with your friends.
The platform offers many tools to improve your content.