Mastering Your TikTok Account: How to Delete Drafts and Keep Your Profile Polished
Are you tired of scrolling through endless drafts on your TikTok account, unable to find the content you actually want to publish? Or worse, have you accidentally posted an unfinished or unwanted video, leaving your profile looking unpolished and unprofessional? It's time to take control of your TikTok account and master the art of deleting drafts!
In this article, Debugbar will guide you through the process of deleting unwanted drafts on TikTok and provide tips for keeping your profile polished and professional.
Whether you're a seasoned TikTok user or just starting out, this article is for you. Say goodbye to cluttered drafts and hello to a polished TikTok profile. Let's get started!
TikTok drafts are videos or posts that are not yet published on the app and can be found in the "Drafts" section.
To delete unwanted drafts, go to "Me" > "Drafts", select the drafts to delete, and tap "Delete".
To maintain a polished TikTok feed, organize content into folders, regularly review drafts and published videos, use the Recycle Bin feature, stay up-to-date with trends, and be cautious of the content posted.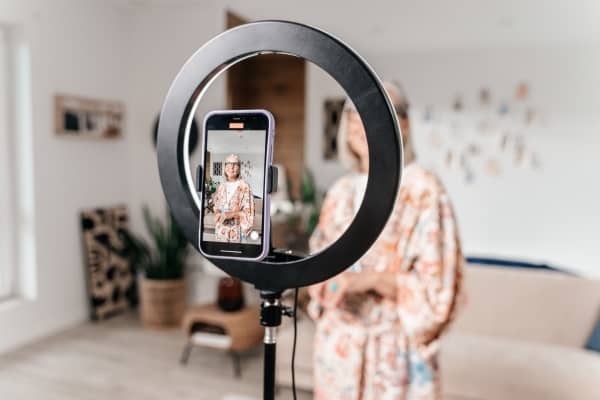 What are Tiktok drafts?
TikTok drafts are videos or posts that you create but do not publish on the app. You can find them in the "Drafts" section of your page.
When creating a draft, you have the option to save it for later or delete it immediately. If you save it for later, then it will remain in your list of drafts until it is published or deleted.
Drafts are especially helpful when creating complex videos with multiple clips, effects, and transitions as they allow you to save progress and come back later for further edits before publishing.
But sometimes they become cumbersome, and it becomes important to remove them.
Also read : Cracking the TikTok Algorithm: Best Times to Post for Maximum Views
Why is it important to delete your unwanted TikTok drafts?
Having too many saved drafts can clutter up your profile page and make it hard to find the content that you actually want to upload.
Additionally, if you don't regularly review and delete old drafts, then they might become outdated due to new features and trends on the platform.
This could lead to a less than stellar viewing experience for your followers should they stumble across an old video in their feed.
You want to delete your drafts? So, let's see how to do this!
How to Delete TikTok Drafts?
Deleting your unwanted TikTok drafts is quite simple. All you have to do is to follow this step-by-step tutorial:
Open up the TikTok app on your device (phone or tablet).
In the lower right menu bar, tap on "Me".
Tap on the "Drafts" folder in the middle of the screen.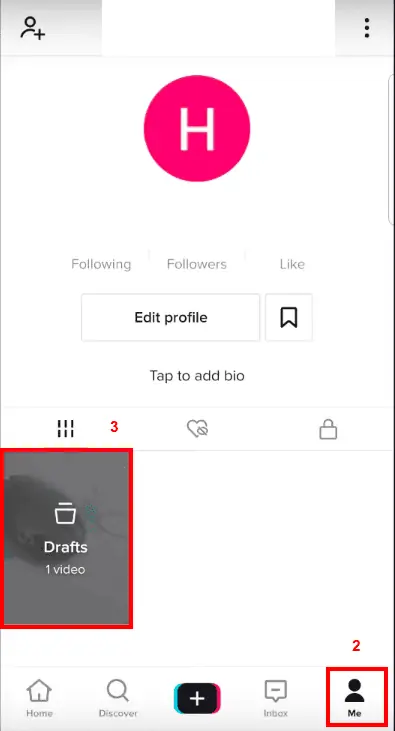 Tap on "Select" on the top right corner of your screen and select the video that you would like to delete.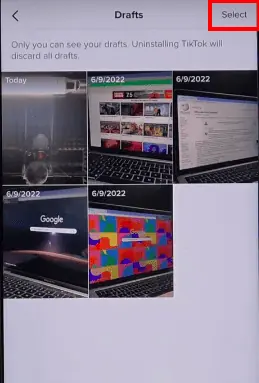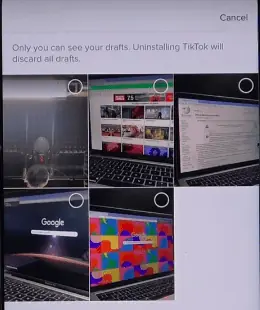 Once all desired videos are selected, tap the "Delete" button at the bottom of the screen.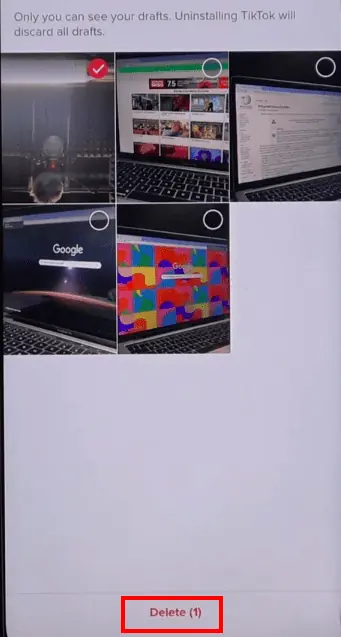 Note: whether you're on an iPhone or Android device, the process is quite the same.
And there you go, your drafts have been deleted! But putting your drafts in the trash can't be enough sometimes. So we will give you some tips to keep your profile polished.
Also read : Speeding up the hits: how TikTok's audio trend is changing the music industry?
5 tips to keep Your TikTok Profile Polished
It is very important that your TikTok feed is well organized and up to date. Here are some additional tips on how to do this:
Organize your videos into folders. This will make it easier to keep track of which drafts you have already posted, and which need to be edited further.
Periodically review your drafts and published videos. It will allow you to delete any outdated content and make sure that only the best content is on display.
Utilize the "Recycle Bin" feature. If you accidentally delete a video, you can still recover it from within the Trash folder.
Make sure to keep up with the latest trends. Try to stay ahead of the curve by researching popular hashtags and techniques that other successful TikTokers are using.
Be mindful of the content you post. Remember that your TikTok feed is a reflection of your brand, so make sure to stay consistent in terms of quality and message.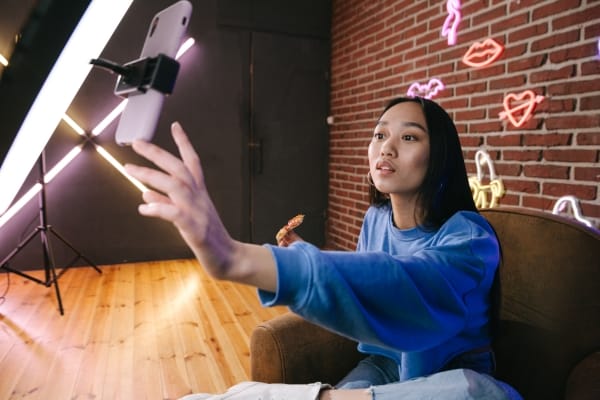 TikTok drafts deletion : we summarize
Deleting TikTok drafts is an important part of maintaining a well-organized and up-to-date profile.
It's easy to do. You just have to follow some simple steps:
Open up the app
Tap on "Me"
And then select "Drafts"
From there, you can select as many drafts as you'd like to delete and confirm your selection by tapping "Delete".
Additionally, it is important to keep your content organized into folders, review your drafts regularly, take advantage of the Recycle Bin feature, stay on top of trends, and be mindful of the content that you post.
Following these tips will ensure that your TikTok feed looks its best!