The beginner's guide to content marketing
Digital Marketing can be split into various types, with an end goal of every kind is to drive traffic, engage online users, boost sales, and build trust. Content marketing is one of the primary seven types of digital marketing, and it is one of the best ways to connect and solve customers' queries at any stage of the customer journey. Content marketing has numerous benefits for businesses, but customers have no tolerance for average content in recent times. The key to leverage content marketing is to create high-quality, informative content that grabs attention, reaching your target audience at the right time. This whole task is no less than any art. This article will uncover the benefits of content marketing, the basics of content marketing strategy, and the forms of content marketing. Keep reading to know more.
Few Reasons Why Every Business Need Content Marketing
Builds Trust In Customers:
Remember the last time when you were looking for a product online and ended up reading a handy, relevant article which helped you make a well-informed decision? It doesn't happen often, but when it does, the content marketing team deserves praise because they are successful in reaping the most significant benefit of content marketing, i.e., building trust in people. A well-researched piece of content produced keeping in mind the interests of your target audience can turn a potential visitor into a loyal customer, and it allows you to appear as an expert in your business field. Modern-day customers prefer a brand or company that solves their queries and confusion before they purchase or engage with your services & content marketing is an excellent way to accomplish it.
Drives Your Audience:
Content Marketing is inherently distinct from any other marketing method to drive traffic. The reason is when a person engages with your content, it is obvious they are somewhat interested & looking for a product or services of your business niche, and they were online to search for information regarding your business when they landed on your website or your social media pages. Unlike any other paid advertising method, your ads interrupt their online activity, which is also costly for marketers & advertisers. In content marketing, your audience finds you rather than you go to them to promote your brand. This is beneficial in countless ways for marketers and helps them create winning content that addresses and solves their problems, which are essential not only to boost sales but also to present your brand as an authority, which ultimately results in business growth.
Create A Brand Identity:
A well-established brand has the power to influence the target audience's decisions positively but building a solid brand identity and awareness takes time, research, and money. This is where content marketing comes into play, and marketers can use this cost-effective marketing strategy to accomplish before mentioned goals. A strong content strategy empowers you to enlighten your customer base about your company, its values, and what makes your brand unique and different from your competitors. Content marketing is a great way to build brand identity but producing educative and relevant content is the key. The world of content marketing is ever-evolving, and we see a new trend now and then, and leveraging the viral trends, you can express your ability to be the best and prove it too. Whatever medium you choose to reach your target audience, be it blog post, video content, podcasts, or some classic white paper, creating content that resonates with your current customer base and simultaneously attracts a new audience is essential to take full advantage of content marketing.
Inexpensive & Effective Way To Generate Leads:
There is no second opinion that content marketing is essential to excel in the current digital business world, and it is a great way to generate leads. Content marketing is part and parcel of generating good leads and absolutely vital for small and medium-sized enterprises on a limited marketing budget. Content marketing is 62% less expensive than any other conventional marketing strategy, but you have to be consistent and patient to see fruitful results, especially in creating compelling content and SEO. It has the power to produce leads three times more leads than search ads. Content is marketing is a vital part of the every sales funnel. Organic methods like creative Facebook posts, a blog with great visibility, and social media content are great to reach the public at the top of the funnel. The content must be focused on the target audience and result-driven, which will help to convert leads and do it cost-effectively with fewer efforts and time.
Every Marketing Strategy Needs Content:
Content marketing is the don of the online marketing world, and it is crucial to have an effective content strategy to maintain a remarkable online presence. Most companies, small or big, utilize numerous digital marketing tools that vary from paid ones. for example, search engine ads, PPC ads, or simpler ones like blog posts, email marketing, or the basic ones like a functional customer friendly online site. Have you ever wondered what is shared between these tools to make them successful? The answer is "Professionally written great quality content." To make a digital marketing campaign victorious, writing great content is necessary even in visual marketing tactics, the significance of content creation remains unshaken. Let's take some examples. Nobody wants to click and read an email or engage with an online site with poorly written, unimpressive content, and if adequate attention is given to it, it can do wonders for companies. Content Marketing has its roots in every other marketing strategy, and content brings life to your ideas.
How To Create A Content Marketing Strategy?
The benefits of utilizing content marketing to thrive in the cutthroat competition of the digital business environment are not unexplored anymore, and we have mentioned some fundamental reasons why content marketing is great for a business, but you must have a solid content strategy to reap its myriad benefits.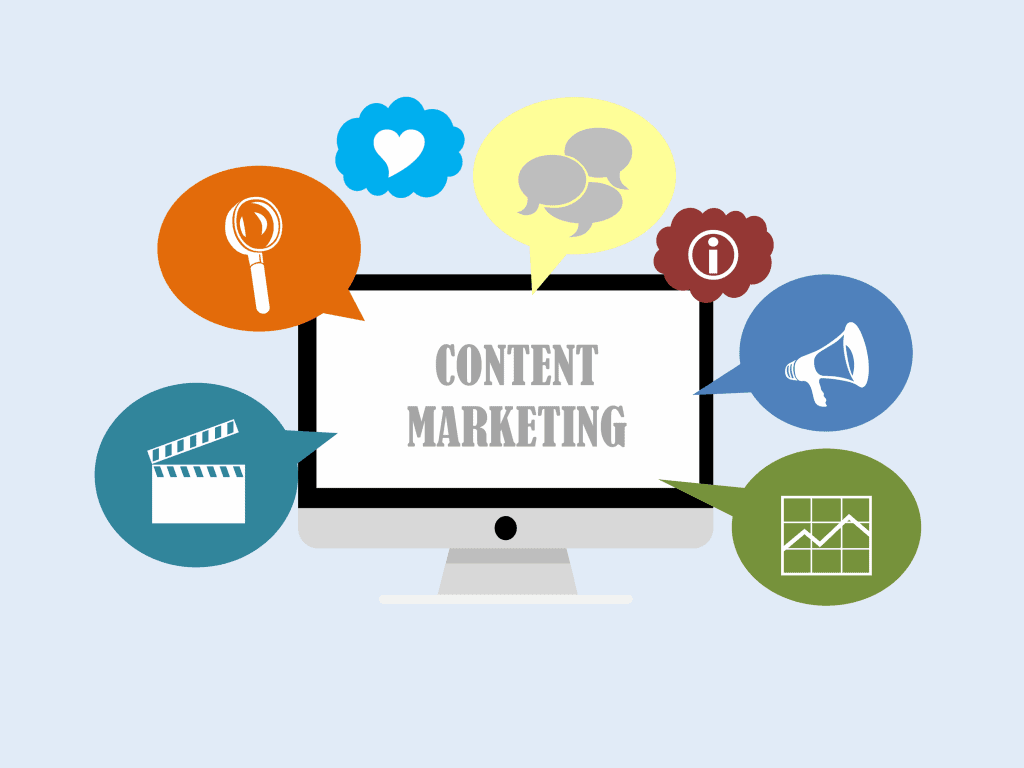 Content Marketing Strategy can be defined as
"A content marketing strategy is a practical plan that will help to build a firm audience over time by creating and distributing engaging, informative and inspiring content at frequent intervals to keep you current customers hooked, attract a new audience and turn them into customers."
A content marketing strategy is successful if:
The data and information provided are valuable and actionable.
The problems faced by your targeted audience are resolved through the content.
Spread the word about any challenges they may encounter and provide solutions.
There are some essential points that you need to consider before devising a content marketing strategy.
Who are your customers?
If you want to produce content that creates a strong impact, you must know who your customer is. What are their needs? What are the difficulties they are facing? Knowing answers to all these questions will help to begin creating content that your customers connect with. It would be best to shift your content strategy based on the information about your ideal customer and your targeted customer's demographics.
What are they looking for?
Do you want to create content that keeps your customer interest intact? Then think like a customer and figure out what kind of data and information they need to make them make a well-informed decision about working with your business. The e-commerce industry can leverage this to guide their potential customers about every necessary bit of data and knowledge required before buying from them.
What will be your way of communication?
This is the most vital part of choosing an appropriate medium to communicate with your audience. There are tons of formats and techniques available, and each suitable for different customer types, but one thing remains constant. You have to be creative and artsy because this is the only way to stand out in the plethora of online content. Videos are viral among young audiences, and if the people you are targeting are mature, written content might have a more significant impact. Use storytelling format, genuine tones, unproblematic opinions, and a non-sales approach in your content. No one is perfect and becomes a don of content marketing overnight. We all learn in the process and adjust accordingly to keep with the varying trends.
What Are The Types Of Content Marketing?
When most people hear the word "Content Marketing," the first thing that pops into their mind is a blog or some social media post, but the world of content is way more influential than that, and there several useful types of content in the arsenal. If you desire to connect to customers, you must learn about the most effective marketing types that work for them and design your strategy surrounding this data. There are diverse ways to connect with a customer at various stages of the sales funnel. Let's briefly look into some of the fundamental ones and guide you on using them to boost your sales, generate new leads, or build customer trust.
Blogging: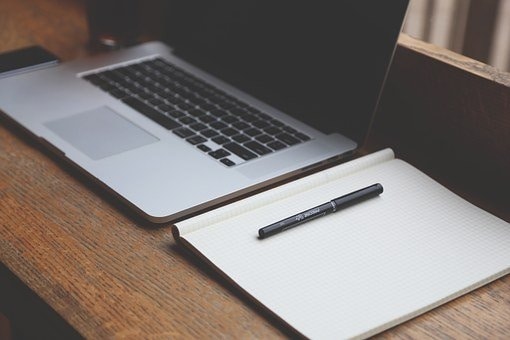 Blogging is and will remain the face of content marketing, and practically there is an infinite amount of data on the internet in the form of blog posts, but there is something unique in every blog post. A blog post is easy to write; Google loves them and customers too. They are easily shareable, and a business of any scale can produce them in a cost effective way. Blogging is no longer a medium where people talk about their daily routine or share their absurd ideas, blog posts are ideal for building an audience and strengthening your relationship with them. The length, category, and tags of a blog post must be carefully chosen to enhance its effectiveness, and there is no standard rule for that. It depends on the blog post's objective, but there are some things you must consider to get the most out of blog posts.
Be consistent with your blog posts because people lose interest and shift to a competitor if you fail to do so.
Always incorporate links to your blog posts to increase engagement and keep them hooked to your blog site
Your blog posts must be SEO optimized and neutrally use all the relevant keywords to drive traffic to your blog page.
If your blog posts' goal is sales focus, don't forget to add a call to action and all relevant bits of information needed to make a firm purchase decision.
Longer Content:
When people visit a blog, they are mostly looking for easy-to-read and to the point information creatively presented. Long-format content is another excellent strategy to increase traffic and subscriber count by giving them the complete story in a series. A typical well-structured blog is 1500 to 2000 words, but longer content would go up to 15000 words that include multiple sections released periodically. This way, you can provide comprehensive information rather than a brief overview, and people visit only your website when looking for data or knowledge about a particular topic.
Longer content marketing requires in-depth research and continuous effort, so marketers should invest time in promoting them to squeeze maximum benefits out of it. This is not a one-person job, and a team of productive marketers, content writers, and graphic designers must work on these to create the best guides that are authentic and original. The longer content must be SEO optimized to increase traffic from search engines and you can also invest in paid advertisements to promote them on social media or any other platform.
Infographic:
Human beings prefer visuals, and people these days always want to consume information swiftly, and an infographic is the best way to do that. This content marketing technique has created quite a buzz, and digital marketers are using it extensively as it grabs more attention and people share such data a lot. You can include so much information in a single image and represent statistics and data in charts, graphics, and several other visual forms. Infographics have the potential to go viral, and it is a great way to create backlinks. Creatively presenting infographics is essential, yet the design must be simple, so it doesn't appear that you have stuffed a lot. This is where a skilled graphic design team can help. They can help organize the content correctly in sections, adequately use white space, and concisely describe the whole infographics.
Video: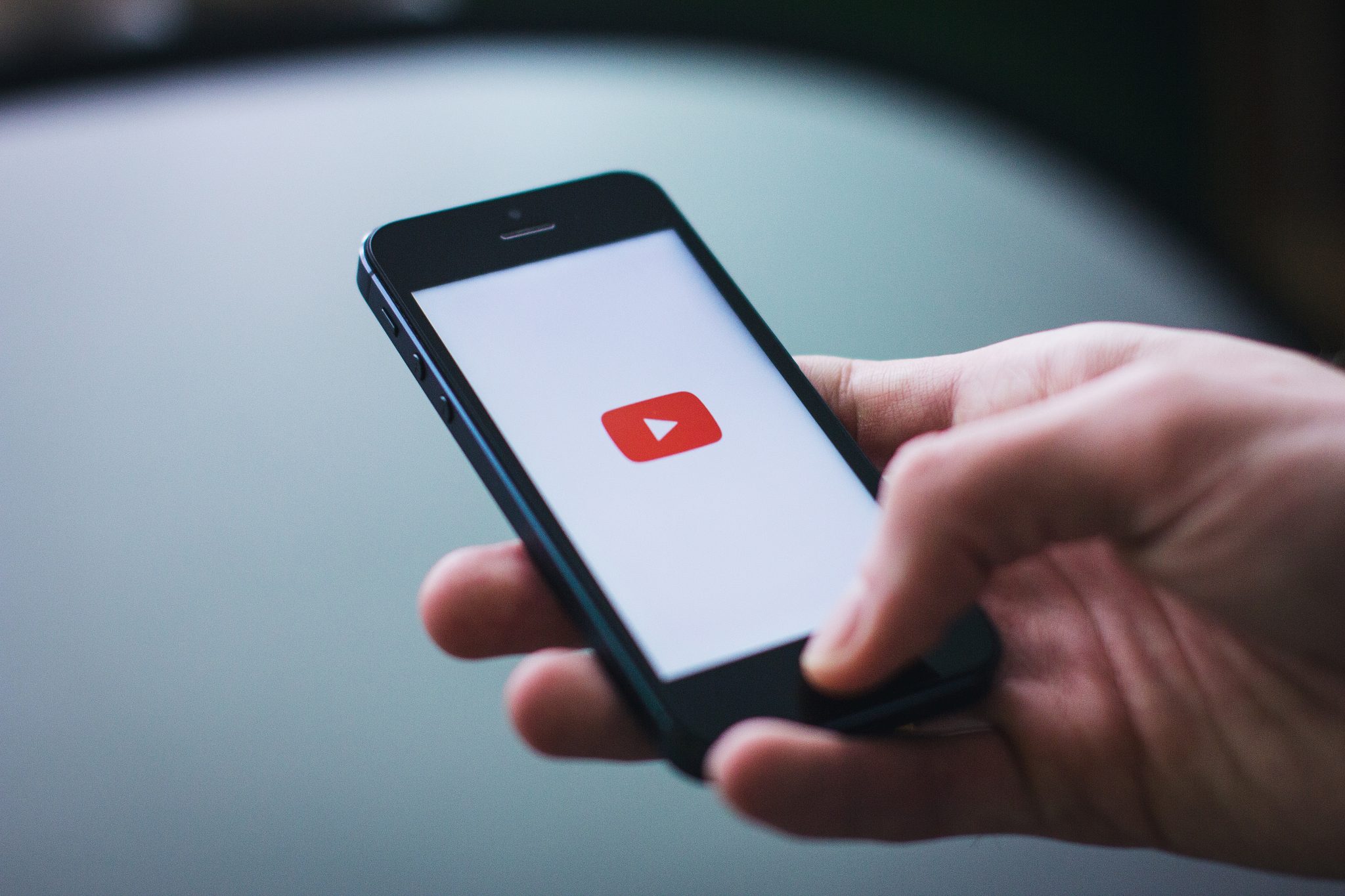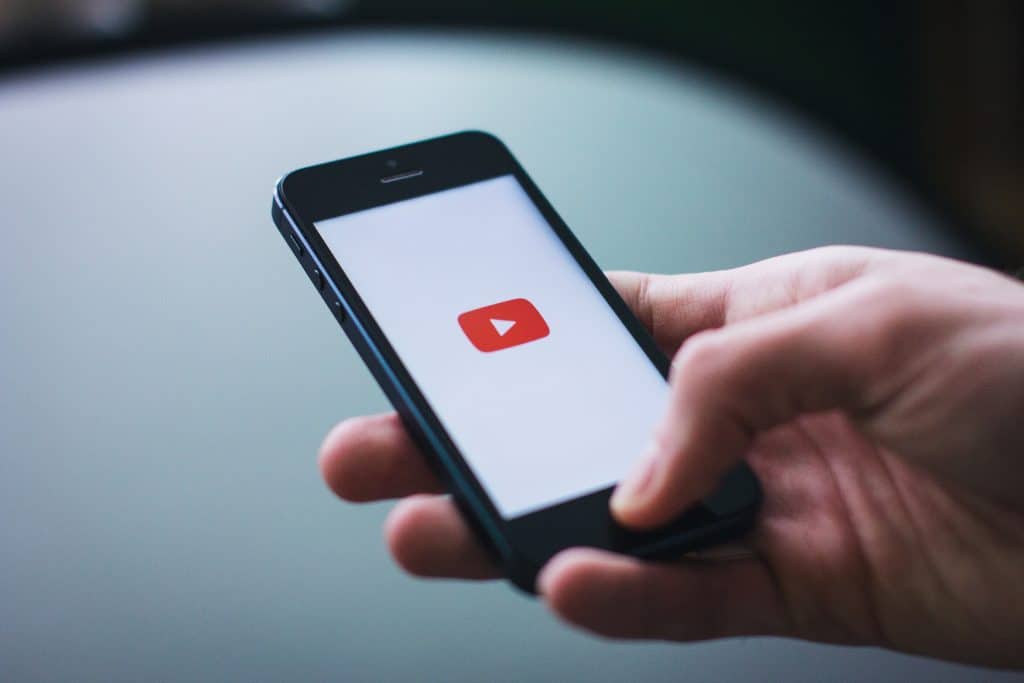 Video is one of the most powerful mediums to exist, and a video can communicate your message way better than words/pictures. Video marketing is the talk of the town, and marketers are drawn towards it for countless reasons. They enable them to tell their brand story and connect with the audience instantly. It is expensive to create and promote a video, but it doesn't mean you have to spend thousands of dollars on a successful video marketing campaign. Social media influencers can help create engaging viral video content, which is a great way to build a brand reputation and foster stronger relationships with online users.
Video marketing can be done in various ways. Vlogging, whiteboard videos, and product reviews are some primary methods of video content marketing. Marketers can also create educational content related to the brand's product/services they are working for and guide their customers about simple problems and promote your product or services in between the process. Interesting captions, text introductions, and calls to action can help to better the video content. There are so many ways to spread and use video content. You can use them on your website blog, social media posts, or even email marketing campaigns. The popularity of YouTube is skyrocketing, and it is one of the best mediums to spread video content. The world of video marketing is so vast, and there is a lot more to explore. Be creative and create content that grasps your targeted audience's attention.
Email: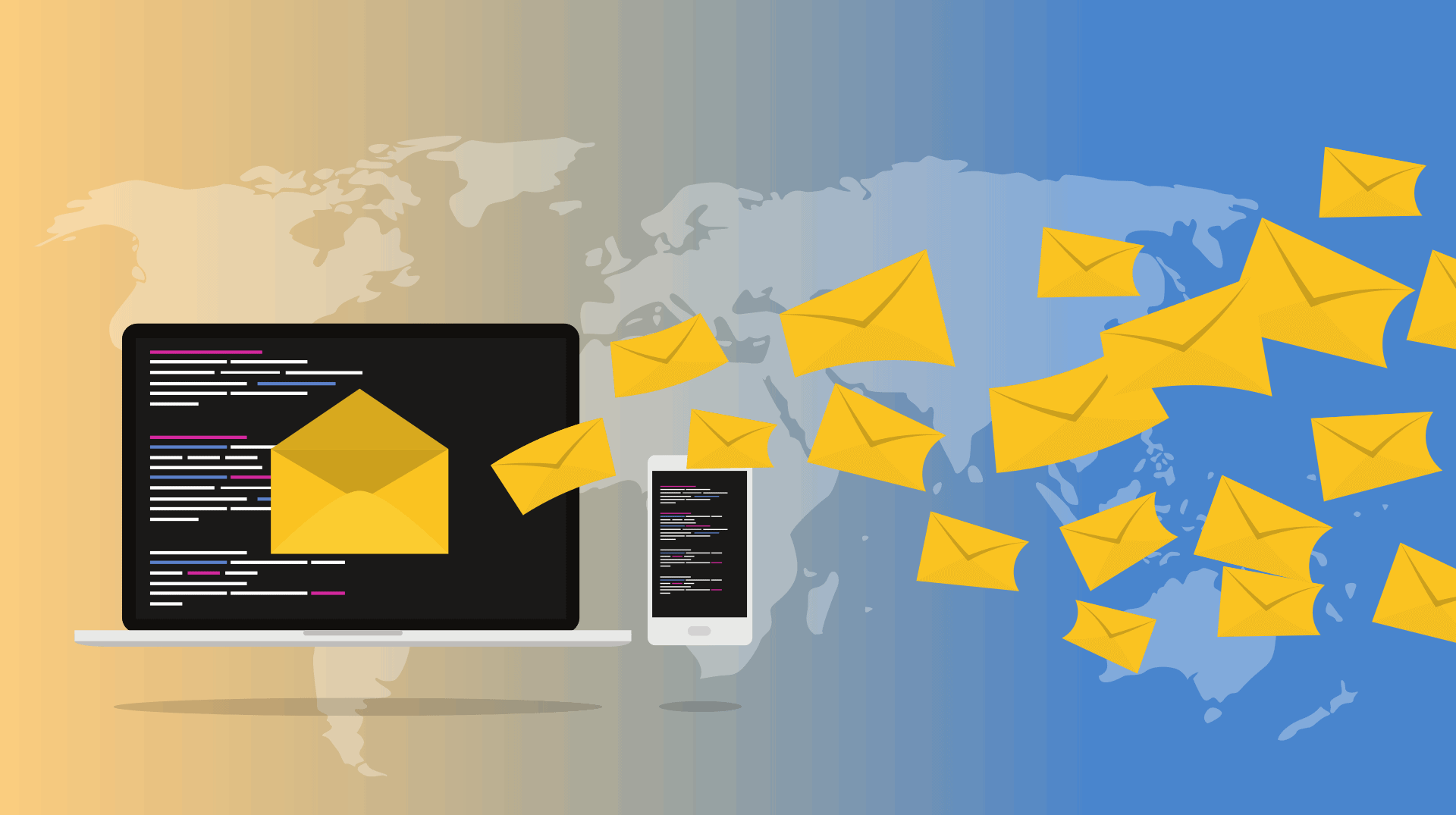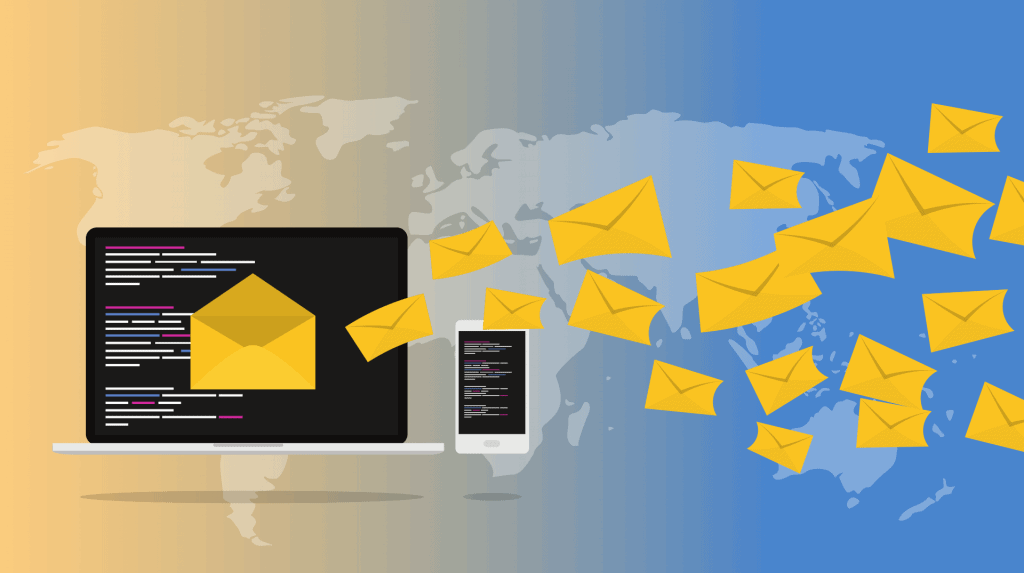 Do you often hear that Email Marketing is old fashioned and has lost its charm? This is definitely not true, and we will always list it as one of the top methods of content marketing that exists. It is great to connect directly with your audience, and the only crucial thing is how you use this effective marketing strategy. For example, when people visit your website and read your content and might buy from you too, but you really don't know if they are returning to read your upcoming content, but when you have a list of the email address of your potential clients, you can directly reach them, talk to them, share your content and make individual attractive offers. We have jotted down some points that will help to enhance the performance of email content marketing.
Divide your subscribers on the basis of location, gender, age, and interests and deliver personalized content. Segmented email campaigns have a higher ROI than conventional ones.
Want to know about what your subscribers like and want to see? Initiate a survey campaign to know about their preferences.
Be consistent in your messaging and do not change tones or styles on different platforms.
Create content that you can offer free of costs like checklists, courses, video lessons, samples, consultations, or quotes.
Automate your email marketing campaigns. For example, if a person subscribes to your newsletter for the first time, the process must be automated to instantly send a welcoming email containing essential information about your company.
Wrapping Up:
The biggest tip for content marketing campaigns' success is to research and understand what your audience needs and give them what they are looking for. Be accurate, be creative, and don't be afraid of experimenting. Content marketing is a long game, and by exploring and applying new techniques, you will learn to squeeze the maximum benefits out of it. Always optimize your content well and use data analytics to become more expert in content marketing.