How digital marketing helps small businesses
Digital Marketing Plays a vital role in growing Small businesses. Companies need to increase their sales, revenue, and overall growth, and digital marketing is an art to convert your audience into customers and generate extra income by selling their products or services.
Whether you are a big enterprise company or a small company, everyone could use a fantastic web marketing strategy.
Digital marketing for small business focus on several levers which don't cost a lot of money, but need time and persistence.
First, you need to understand your target market and what they need. Post too many dull and irrelevant updates is not going to get you far. If you generate superficial content and pay for fake engagement, your business is going to suffer.
We know that your business, no matter the size, is the result of your hard work and perseverance. It is essential for you and that you want to place it where everyone can see it.
We also know that it can be intimidating to try and bring it out into the world through digital means. The internet market is vast, and your product, services or brand must get to the right place so that your business grows. Which is why the first step to introduce your brand or product into the web should be firm and informed. channels agency
Don't worry, we will walk you through the essential concepts of how does digital marketing helps small businesses. Just keep reading the article until the end. Here I explain step by step guide which help you to grow your business.
What is digital marketing?
Digital marketing is any form of marketing that uses or relies on electronic devices. As we have become more dependent on our devices, digital marketing has become a crucial part of every marketing strategy.
It doesn't matter if your business is an online business or not. Having a website, social media accounts, and in general, embracing online marketing is in your business's best interest. Even if your business is local and already has an effective offline advertising strategy, you should consider a digital way of communicating with your clients.
Why Do Small Businesses Need Digital Marketing?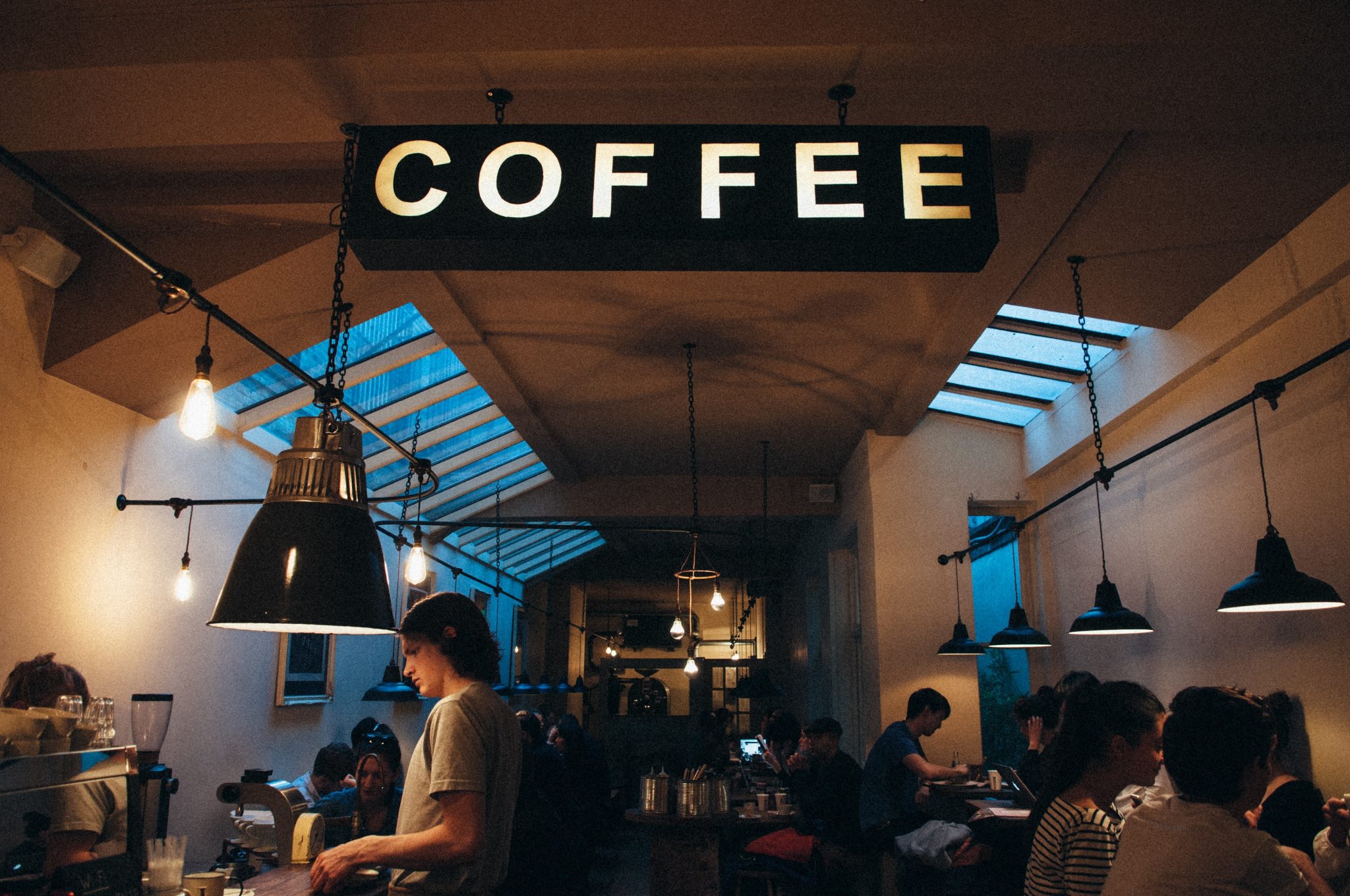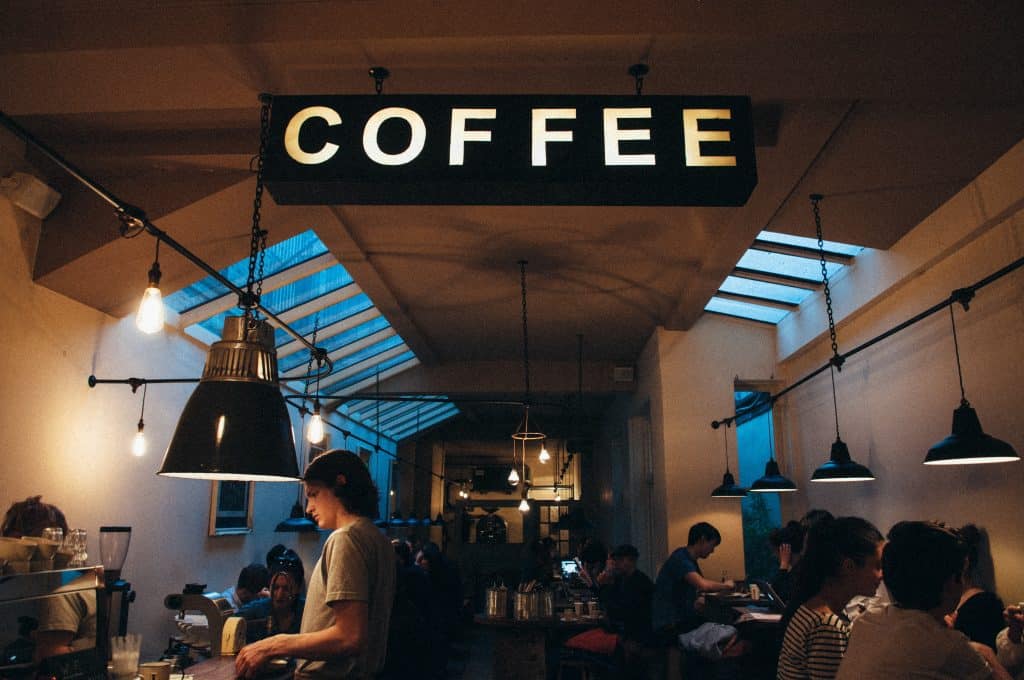 1. Provides an equal opportunity for small businesses
Digital marketing provides equal opportunities for every business, regardless of its size. It is not something that can only be reached by multinational companies with big budgets. A small business that provides useful content and effective communication can compete in social media platforms by engaging different clients through different strategies.
2. Targeting the right audience
Digital marketing has long left behind the days when ads would appear to as many internet users as technology allowed it. Today, every social media platform and the search engine can create pools of potential customers that will be interested in your product. This saves resources since you don't have to budget for a massive audience expecting minimal returns.
3. Cost-efficient
The risk-reward ratio of setting up a business is already a little too heavy on the risk side to add on to it with an investment in traditional marketing. Using digital marketing instead of printed flyers, renting a billboard, or placing banners allows you to cut advertising costs. If you have a reasonable budget then you can also hire a marketing agency, they help you to improve. Don't hire any random digital marketing agency, do some research, and then try them out.
4. Builds brand recognition
It helps people become familiar with your products and develop a preference for them.
It also makes it easier for your brand to become the first concept to pop up in users' minds when searching for a specific product or plan to purchase. It is also what makes us remember the colors, logo, and feel of a brand.
Brand recognition can also help people connect emotionally with your brand since its objective is to associate it with their everyday experience. The more they see or use your brand, the more personal connections they create with it. Since today, our adventures take place a lot of the time online, having a digital marketing strategy helps you create these connections before deciding to try it out.
Reviews are a great tool to associate your brand with quality. They have a big impact not on the ranking, but on the click through rate, which means the user will easily click on your link instead of the competitor with no review.
5. Gives you a fair chance of exposure
Online visibility is significant, especially at a time when the markets get more competitive. Small businesses can create their own exposure space in their platforms and focus on potential customers online.
6. Mobile marketing
Digital marketing includes mobile marketing. Today 81% of adults in America have a smartphone. By making your website responsive on mobile, you can tap into that pool of potential customers easier. Compared to desktop computers, Americans spend more time staring at the screen of their phones. It is a fact that you can exploit through digital marketing.
7. Know your competition
Your competition is also online marketers, which allows you to learn from them. How do they communicate the uniqueness of their business? What are their strategies when it comes to engaging with their audience? Is there anything you can improve?
Your potential customers can't choose you over them if you don't appear legitimate when searching on Google. There is a good chance that a lot of them will choose another option if they cannot find you online. Having a strategy of digital marketing and communication can make them take you seriously.
Digital Marketing Channels to help small businesses
Start a blog
If you have a small company, then starting a blog is your first preference to take your business to another level.
Starting a blog leads you to generate more sales and help you to build your brand name. A blog enables you to reach millions of people on the Internet, and it is a fantastic method to connect with your audience or customers.
First of all, you should think about the name of your Blog. I suggest the title should be small and relevant to your audience. For example, if you have started a dog business, then "DogLover or Dogcare" is the perfect name for your website.
It's time to set up your website. Don't worry, this is a more straightforward process, and setup can be quickly done in one hour.
To start a WordPress blog, I suggest going with a2hosting, Bluehost, and Hostgator because they provide you with an automated WordPress installation.
After creating a blog, you should start writing related to your products. It leads your articles to start ranking on Google, which means reaching your audience and generating more sales.
Search Engine Optimization (SEO)
SEO is one of the most critical factors for your blog ranking and blog traffic. SEO can make or break your website; it can put your website on the top of everyone's mind or let it be forgotten on the 5th page of Google search Engine.
Is it easy to rank on search engine?
Posting content on your website is accessible, but getting on the first page of Google is pretty hard. It's easy to rank on Google one decade before, but in 2020 it's impossible without a fully optimized article.
Google follows three necessary steps to rank your website:
Crawl the website: It is done by search engine bots where they crawl every page of the Blog, and then they store them in their Search Engine Index.
Index the article: Indexing means when someone types the keyword on google, and it will be available on the organic search. Google index is also called a Google database, and there are infinity numbers of index pages in the search.
Google Ranks Article
Google ranks your articles on their pages, depending upon the quality of content.
Three step-by-step my secret SEO strategies.
Keyword Research
Keyword research is not all about search volume and blog traffic. It's all about finding users' needs and converting them into customers.
My first guide to generating keyword ideas for anyone is using Aherf, Google Keyword Planner, Ubersuggest's, Semrush, and Moz.
Building Backlinks
Backlinks are the most effective way to increase your site domain authority, page authority, and traffic.
Building high-quality backlinks are my most favorite part of SEO. It is the most potent technique for SEO optimization.
Backlinks are votes from any other sites which tell Google about how valuable your content is.
Does it simple to build backlinks? Hell no, Some new bloggers think that they ask the site owner/editor for backlinks, and by doing this, they will get links.
It's not that easy; you need to work your ass off, day in day out, to get high-quality backlinks.
Let's discuss some essential points you should keep in mind before building backlinks.
All links belong to the Home page
Some beginners made this common mistake. They build all the backlinks to their home page, which looks unnatural to Google or Microsoft.
It would be best if you spread the links to all your important pages. Your main motive is to rank an article on a search engine, so to rank higher for a particular post, you need to build backlinks for a specific article.
Dofollow Vs Nofollow
It would be best if you always kept the balance for Dofollow and Nofollow backlinks.
Dofollow backlinks are the real backlinks you want for your website, but you don't need to work for Nofollow backlinks. They come quickly to your website.
Relevance
Relevant backlink means getting links only from the same business websites. If you have a blog related to gadgets, you should consider the same business blogs for backlinks.
Best ways to Build Backlinks to your website
Building backlinks with infographics: Infographics are among the most popular ways to build backlinks to your Blog. You can create infographics with the help of popular websites like Venngage and Adobe. Post them into your blog post, and then you can pitch to other website editors that you created a fantastic infographic.
If they like your work, then you get a backlink.
Guestpost
It is the oldest and most used way to get backlinks. By publishing quality content on another website and articles must contain your website URL.
Broken Link Building Method
This method is developed by Backlinko and still works perfectly. Find the websites with broken links and pitch them to change that broken link with your online journal.
Social media marketing
Almost every Business owner heard about the social public network. Over the last 15 years, social networks have entirely changed the internet and marketing world. It allows you to build a relationship with your consumers.
If you find the right Social media for your business, you integrate it into your strategy. Always remember that your goal is to strengthen your relationship with your customers and reach potential ones.
Email marketing strategy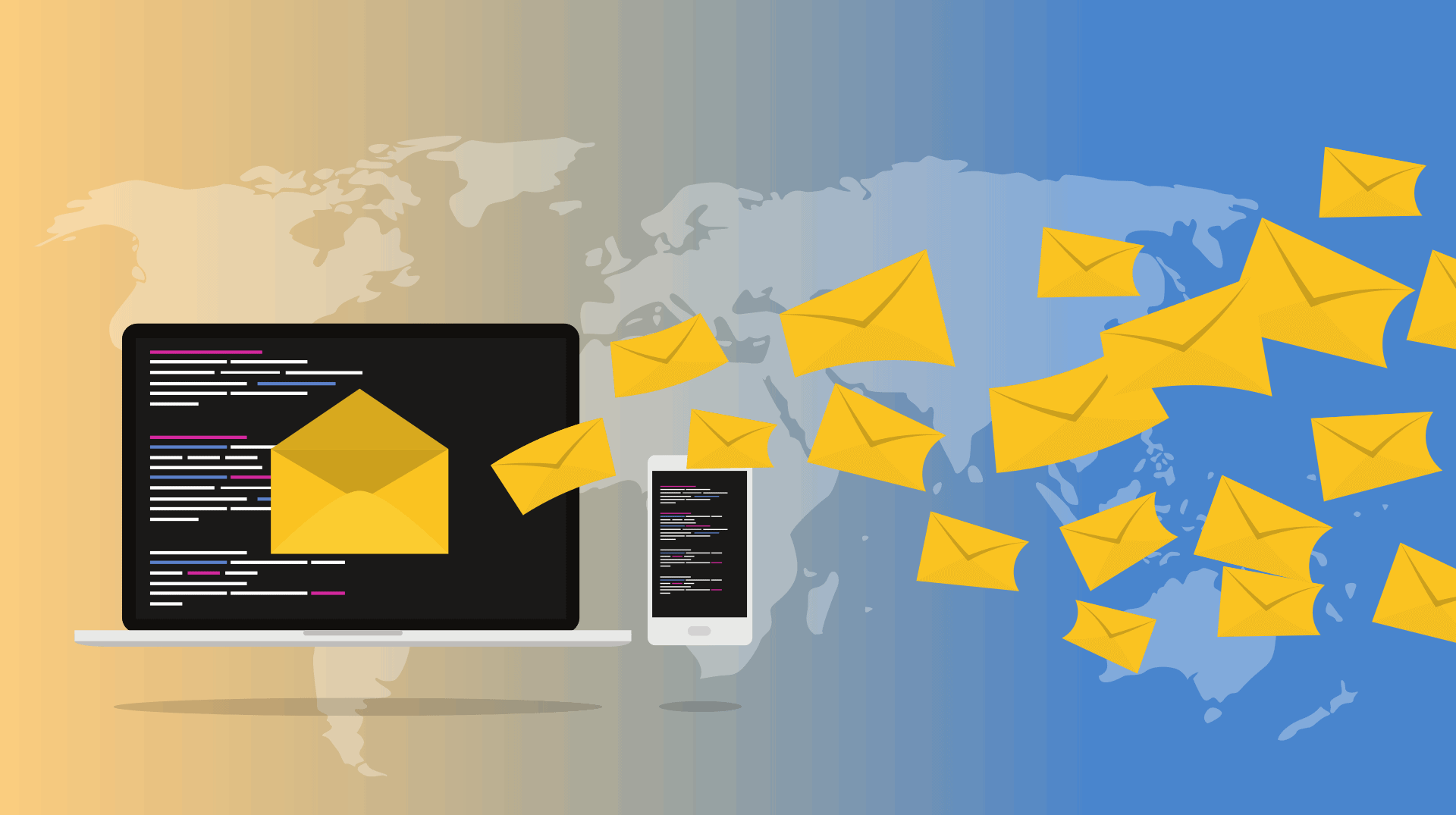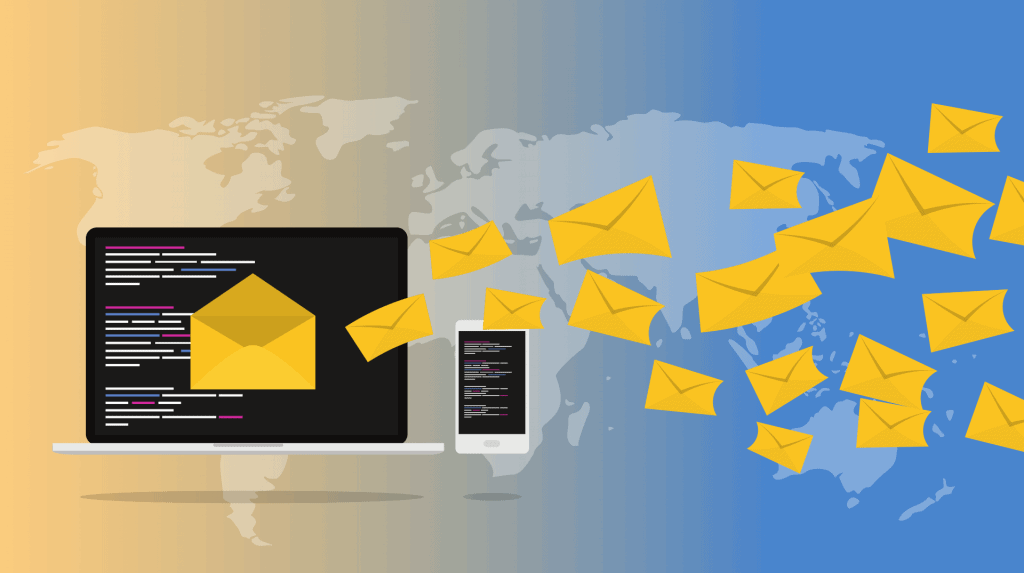 Email marketing highly effective Email strategy. In other words, it's a way of connecting with your leads and turning them into customers. Building a list of names and email interested peoples gives you a direct path of keeping them updated and continuously in contact. As your email list grows, it becomes more valuable because of the impact you can get from those emails.
Email marketing requires an investment of a lot of time and a small amount of money. Email marketing doesn't happen free of cost. Many successful businesses started with a small investment and get 35 to 40 times return.
To become an expert in Email marketing, you need to follow some steps.
First of all, create popups on your website. You can use tools bar like Hello Bar to do pop up, and you can also use cookies on your Blog.
Pop up shouldn't just be put in users' email; that way, no one puts their email. It would help if you gave users something worthwhile.
Content upgrades are also significant for this strategy. You can do this with the Hello Bar tool, create some unique titles, and put them in between your blog post. Content upgrades are the works fantastic for some peoples.
Webinars works well, and quizzes also convert leads into customer well. Webinars won't get you the most leads, but you get the highest quality of emails. For webinars, you can use Everwebinar. It is not a must complicated; it's just the way you do it.
Content Marketing
It's a fantastic technique to get more backlinks, more social shares, and more blog traffic.
"Content is King" is well said. A decorated and lengthy quality posts and pages leads you to rank higher on search engines.
Does the length matter? Yes, it does matter. If you look at some of the best writers like Backlinko, they write an average blog post of 4000 words.
How to become a Master in Content marketing?
Find a Topic: The first step is to find a good topic, not any topic. Check out your competitor blog post and find out the blog post, which does have lots of comments and social shares.
Content Format
The format is not a blog post format. It can be anything like video, infographics, ebooks, and podcasts. Of all of those, you need to choose any design that works perfectly for you. If you feel good in front of the camera, try a youtube video. If you are good at writing, try a blog post.
Publish your content
To make your content stand out from others, start using examples and real-life incidents. Big fonts and lots of space make a viewer feels better.
Expressive Title
The more peoples click on your website on google search, the better your Blog will rank. Make your title tag super exiting, which catches the user's eye.
Content promotion
Content promotion is a central part of Content Marketing. You can use email newsletters and Facebook ads, which work great. Facebook ads and email newsletters give better results than any other promotions.
Conclusion
Digital marketing is an ever-learning experience.
The sooner you start, the sooner you learn what works to achieve your goals and make your business grow. Keeping an open mind can help small enterprises spot the golden opportunity with evolution in these platforms. If any business owner tries these all digital marketing channels mention above, they definitely see the growth of their brand.
With digital marketing, small businesses can attract many potential customers and take care of existing ones. At the same time, the industry can keep themselves updated on the latest trends to adapt.
Above all, don't be afraid to experiment. Digital marketing offers a flexible platform to create almost everything you need to reach your customers, grow as a business, and establish your brand. Don't postpone your debut in social media due to lack of time, enough knowledge, or budget. There is an option out there for every kind of business and situation.
Seize the day, as they say, and become the digital marketer that your business needs.